Faculty Resources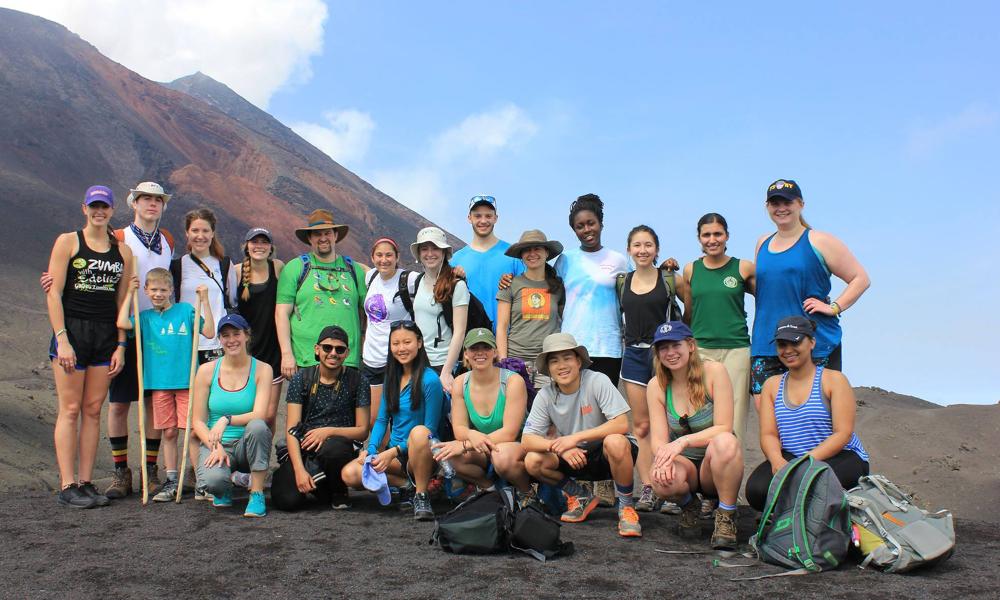 Center for Global Education - Faculty Resource Page
This page is designed to provide faculty with access to documents and resources relating to study abroad opportunities and related programming offered through the Center for Global Education. These materials will be of use to those interested in serving as a Faculty Director for one of our semester-long or short-term programs, Faculty Advisors, and those interested in learning more about the CGE's extensive menu of study abroad program options and the range of pre-departure and reentry activities and programming available to enhance our students' international experiences.
Directing A CGE Off-Campus Program
The array of off-campus study options available to HWS students is extensive and diverse, both in terms of geographic location, academic focus, and program "type". Along with direct enrollment opportunities and programs offered through affiliate providers, the CGE menu includes a variety of options in which a faculty member from HWS (or a partner institution) serves as the Faculty Director. In addition to teaching, Faculty Directors provide on-site academic and administrative oversight, working in collaboration with local partner institutions and the CGE.

There are currently 9 semester-long faculty-led program sites, with some offered every semester and others on an annual or biannual basis. While certain programs are designed for faculty in specific disciplines, in other cases faculty from any academic area may apply to direct. Faculty Directors are recruited over a year in advance of a program and a call for proposals to direct semester-long programs is announced each semester. Proposals for short-term programs, which may be offered over the summer or between semesters, are solicited each spring. There is no set menu for short-term faculty-led programs and destinations will vary each year, subject to safety and security considerations as outlined in the

HWS International Travel Policy

. Preference in the selection of program directors is given to faculty in tenure track lines.
Below you will find important documents and resources for faculty interested in applying to direct a CGE program and for those who have already been selected and are preparing for their program. The CGE collaborates closely with faculty and provides support throughout the process of designing, proposing, and conducting programs abroad. Please contact the CGE with any questions you may have.
Semester-Long Programs
Argentina (Mendoza) – Fall semester even years
Australia (Brisbane) – Every Fall semester*
Ecuador/Peru (Quito and Cuzco) – Spring semester even years
Ireland (Galway) – Every semester*
Italy (Rome) – Every semester (Art/Architecture focus in Spring; Other disciplines in Fall)
New Zealand (Auckland) – Every Spring semester (Education focus even years; Other disciplines odd years)
Spain (Seville) – Fall semester odd years (Spanish and Hispanic Studies focus – language program)
Vietnam (Hanoi) - Every Fall semester*
*Program shared with Union College through the Partnership for Global Education (Fall semester only in Galway)
Timeline

Guidelines for Applying to Direct a Program

Faculty Director Proposal Form

Faculty Director Handbook and Appendices

List of Recent Faculty Directors

Faculty Director's Responsibilities

Faculty Director Final Report Guidelines

Sample Student Handbook
Timeline for semester-long faculty-led programs
Fall Semester Spring Semester Call for semester proposals 18 months prior to program 18 months prior to program
Submission deadline March 1 (16 months prior) October 1 (15 months prior)
Proposal decisions issued Early April Early November
Student recruitment begins Early September (12 months prior) Early February (12 months prior) Student applications due Early October Early March
Student decisions issued By November 1 By April 1
Commitment deposit due from students Late November Late April
Short-Term Programs
Timeline for short-term faculty-led programs

Call for short-term proposals issued Mid-February
Submission deadline for short-term proposals Early April
Decisions on accepted proposals issued Early May
Recruitment begins for summer and J-term Early September
Short-term programs information session Late September
Short-term applications due Late October
Student decisions issued Late November
Deposit and commitment due from students Mid December
*Faculty proposals to direct both semester and short-term off-campus programs are initially reviewed by the Committee on Global Education (COGE), which makes recommendations on program approval to the Committee on Academic Affairs (COAA). COAA reviews and approves program proposals (and accompanying new course proposals), while final approval rests with the Provost and Dean of Faculty.
Pre-Departure and Re-entry Programming
One of the hallmarks of the programming offered by the Center for Global Education has been the development of a robust menu of pre-departure and reentry activities designed to enhance our students' international experiences. HWS has received national recognition for our work in this area, which is based on two basic ideas: first, better preparing students to take advantage of the unique opportunities abroad to engage with the local communities and cultures they encounter will help them to have a deeper, more meaningful experience; and second, providing returning students opportunities to reflect upon and remain connected to their experiences, as well as outlets to share those experiences with our campus and local communities, benefits everyone involved.

Click HERE to learn more.
Resources for Faculty Advisors
Video Tutorial for e-signing application

Advising Form students must complete

Department/program cheat sheets (Coming Soon)

On-campus courses that connect with CGE programs abroad